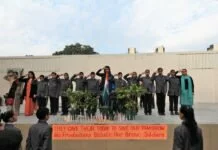 We light this candle And salute you We will see your martyrdom Doesn't go in vain We are ever ready to bear all pain   We salute you brave... The largest edition of the non-stop product development competition returns for the third time Persistent Systems in association with MHRD, AICTE, MIC, RambhauMhalgiPrabhodini,and i4Cis co-organizing...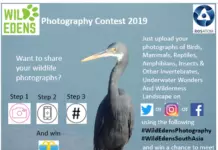 Photo Competitionaims to encourage promising Indian wildlife photographers toshare their vision of Wild Edens Mumbai, February 27, 2019: Rosatom State AtomicEnergy Corporation announces the 'Wild...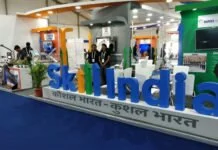 Aero Skills Pavilion from 20th to 24th Februaryto bring forth numerous skill development opportunities in aerospace and aviation sectors for the youth Skill...
VARNIKA KUKREJA OF SLCM GROUP WINS 'WOMEN SUPER ACHIEVER AWARD' AT THE 6TH WORLD...
New Delhi, 19th February 2019: Ms. Varnika Kukreja, GM - Corporate Communication at SLCM Group has been conferred with the prestigious 'Women Super Achiever... The campaign aims to mobilizelarge number of people under various initiatives of MSDE including PMKVY, Apprenticeship Training (NAPS) and Industrial Training Institutes (ITIs) ...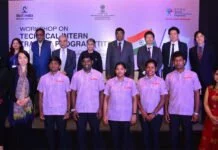 NSDC announces departure of second batch to Japan in Feb-end Organised a Seminar on Technical Intern Training Program (TITP) New Delhi, 30th January 2019:...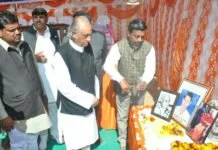 Chiwara, 30thJanuary 2019: Sanjay Dalmia Former Member of Parliament (Rajyasabha) and renowned businessman announced an 'Housing and Swatchta Abhiyaan' at Chirawa, (Jhunhunu) in memory...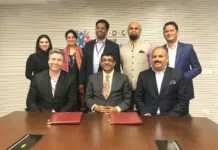 New Delhi, January 28, 2019: In line with the strategy for India, Renault-Nissan Alliance India has signed a memorandum of understanding with National Skill Development Corporation...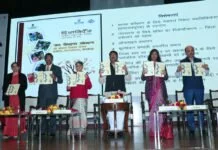 Empowers JSS through new guidelines aligning them to National Skill Qualification Framework (NSQF) Launch of a portal with phase 1 functionality aggregating...