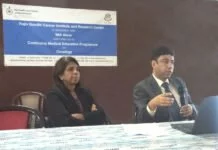 TARGETED RADIATION THERAPY A BETTER OPTION FOR BREAST CANCER TREATMENT
Alwar, 03 Dec, 2018: Indian Medical Association (IMA) Alwar branch in association with Delhi based Rajiv Gandhi Cancer Institute & Research Centre 9RGCI&RC) held...
भारतीय महिलाओं में बढ़ रहा है हड्डियों को खोखला बना देने वाली खामोश बीमारी...
ऑस्टियोपोरोसिस में हड्डियां कमजोर हो जाती है जिसके कारण वे आसानी से टूट जाती हैं। इसके कोई लक्षण प्रकट नहीं होते हैं जिसके...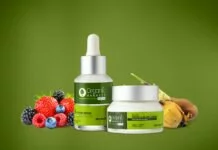 Organic Harvest Brings an Exclusive Glow Remedy with the special product New Delhi, 15th November, 2018:  Organic Harvest is an all-organic brand with an... SKIN CARE TIPS TO LOOK EXTRA GORGEOUS THIS FESTIVE SEASON
Mr. Omkar Kulkarni (MD Ayurveda) Head R&D Department, Netsurf Network NEW DELHI- As the festive season approaches you to tend to toll your skin with...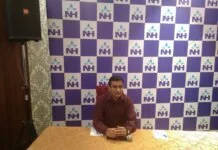 LESS OR MORE SLEEP PUSHING HEARTS GO OLDER BEFORE AGE- STUDY
Jaipur, 27th Sep 2018: Healthwise the heart-age of a 52-year-old should be 52 years or less but according to a study on heart it...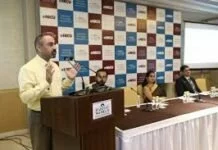 APOLLO CRADLE LAUNCHES INDIA'S LARGEST NETWORK OF ADVANCED TECHNOLOGY NEONATAL ICU (ENICU)
Delhi, September 26, 2018: In a development that is expected to significantly improve neonatal care capabilities in India, Apollo Cradle, India's leading Women & Childrens' Hospital, unveiled...
Shedding light on Prostate Health and lack of awareness in the community
19th September,2018, Lucknow: As men get older, their body changes in ways one can't always control. For most men, one of those changes come...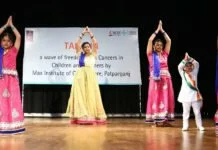 Children with ongoing cancer treatment or completed treatment participated in the awareness drive People across diverse age groups participated in the various activities...