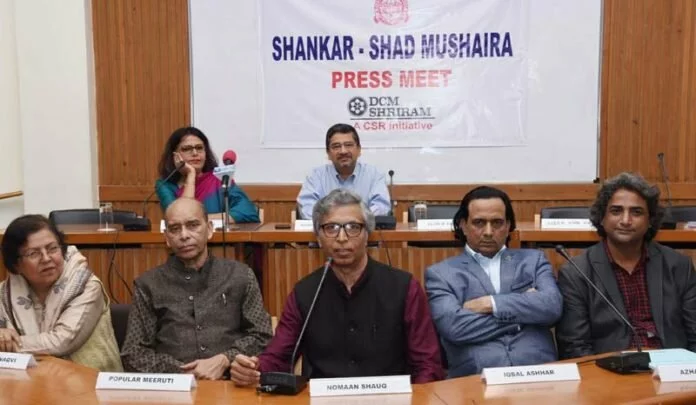 New Delhi, 12th March 2019: The annual event for poetry lovers, the Shankar-Shad Mushaira is back with its 53rd edition in Delhi. The mushaira will be held on Saturday, 16th March at Modern School, Barakhamba Road at 7 p.m.
The mushaira is held every year to commemorate the memory of Shankar Lall and Lala Murli Dhar who are known for their contribution to the social, educational and cultural life of New Delhi as patrons of Urdu poetry.
This year's edition of the mushaira will witness the participation of renowned Urdu poets including Javed Akhtar, Munawwar Rana, Prof. Waseem Barelvi, Dr. Popular Meeruthi, Manzar Bhopali, Dr. Rahat Indori, Dr. Iqbal Ashhar, Dr. Gauhar Raza, Sheen Kaaf Nizam, Dr. Kaleem Qaisar, Azhar Iqbal, Noumaan Shauq, Hussain Haidry, Swapnil Tiwari, Ms. Azra Qaisar Naqvi, Aqib Sabir, Vipul Kumar and Dr. Nusrat Mehdi.
Madhav B Shriram, Chairman, Shankar Lall Murli Dhar Society and Director, DCM Shriram Industries Limited says, "We put in a lot of effort to engage poetry lovers and we are delighted to have kept this tradition alive. We believe Urdu is more than just a language; it is a culture in itself. This art of oration need to be preserved and nurtured against the face of extinction."