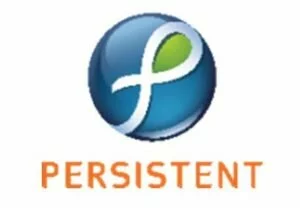 The largest edition of the non-stop product development competition returns for the third time
Persistent Systems in association with MHRD, AICTE, MIC, RambhauMhalgiPrabhodini,and i4Cis co-organizing Smart India Hackathon 2019. The 36-hour Software Edition finalewill be flagged offon
2nd March2019, by Shri.Prakash Javadekar, Honourable Minister for HRD, Government of India and Chief Patron – Smart India Hackathon 2019.
This year, Smart India Hackathonhas presented students with problems statementsidentified by 18Union Ministries and for the first time – from 96 private sector industries. Challenging lakhs of students to develop digital solutions to address them, the final rounds of the Software Edition will be held in 48 nodal centers in India on 2ndand 3rdMarch 2019.
Dr. Anand Deshpande, Chairman and MD, Persistent Systems, andCo-Chairman, Smart India Hackathon 2019
"It is great to see an idea that germinated at Persistent Systems,becoming a digital movement of national reckoning. With the continued support and patronage of MHRD and AICTE, Smart India Hackathon is moving from strength to strength. In its third year, it is heartening to see the private sector joining in. It is exactly the sort of opportunity that students can capitalize on, to work on relevant solutions for nation building in its truest sense."
Vivek Kulkarni, Chief Architect & Delivery Head, Persistent Systems, and Secretary, Executive Committee, Smart India Hackathon 2019
"Smart India Hackathon 2019 is three times grander than its predecessor with the participation of more than 2 lakh students across India, with over 52,000ideas coming in, and the involvement of close to 100 large private organizations and NGOs besides Union Ministries. We look forward to hosting a tremendously successful Smart India Hackathon 2019 Grand Finale on the 2nd and 3rd March 2019 at 48 different centers in various states and cities across India. Creating history is always a wonderful feeling!"
Smart India Hackathon 2019 Software Edition Fact File:
The largest hackathon of its kind, atotal of 32000+ submissionswere received for this year's Software Edition
The event is supported by 18 Union Ministries and 96 Private Sector Industries and NGOs
334 problem statements have been identified by government departments, ministries and private sector companieswhich span topics ranging from environment, space, information technology, health to education and social welfare
A total of 1,348 teamshave been shortlisted this year for the grand finale and each team will consist of 6 students and 2 mentors from industry and/or academia
The nation-wide finale will be conducted across 48 centers on 2ndand 3rdMarch 2019
Persistent Systems has anchored over 34 training sessionsfor students leading up to the finale