Why do people choose Air India?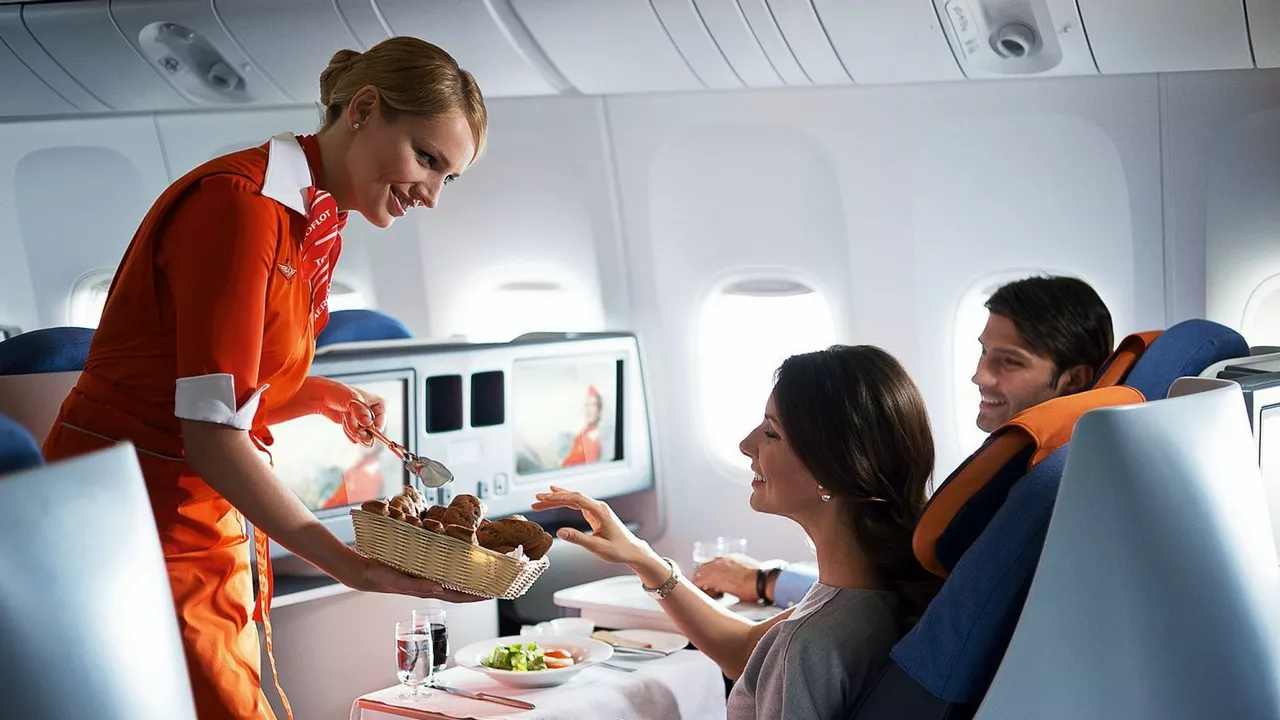 The Legacy of Air India
One of the main reasons people choose Air India is its rich and illustrious history. Founded in 1932 as Tata Airlines, Air India has come a long way to become the flag carrier of India and one of the most trusted airlines in the country. Air India has outlived many airlines and continues to stand strong, despite the ups and downs it has faced over the years. People trust Air India because it's been around for a long time and has proven to be a reliable and efficient airline.
Additionally, Air India has been a part of some of the most significant moments in India's aviation history. It was the first Asian airline to operate a jet aircraft and the first airline in the world to operate an all-jet airline. These milestones have reinforced the trust and faith people have in Air India, making it a preferred choice for many.
Air India's Extensive Network
Another reason people choose Air India is its extensive network. With more than 100 destinations worldwide, including 57 domestic and 44 international destinations in 28 countries across four continents, Air India offers a wide range of options for travellers. No matter where you want to go, there's a good chance that Air India can take you there.
Furthermore, Air India is a part of the Star Alliance, the world's largest global airline alliance. This allows Air India passengers to benefit from seamless travel across the Star Alliance network, which covers over 1,330 destinations in 192 countries. So with Air India, the world is truly at your fingertips.
Superior In-Flight Services
People also choose Air India for its superior in-flight services. From comfortable seating to a variety of in-flight entertainment options, Air India goes the extra mile to ensure passengers have a pleasant flight. The airline also offers a variety of meals to cater to the diverse dietary needs and preferences of its passengers, including vegetarian, non-vegetarian, and special dietary meals.
Air India's in-flight service also extends to its attentive and courteous staff. From the moment you board the flight to the moment you disembark, Air India's cabin crew is there to assist you and ensure you have a memorable flight experience.
Competitive Pricing
Cost is a significant factor when choosing an airline, and this is another area where Air India shines. Despite offering top-notch services, Air India's fares are highly competitive, making it an excellent choice for budget-conscious travellers. Whether you're booking a domestic or an international flight, you can often find some great deals on Air India.
In addition to its competitive pricing, Air India also offers a variety of discounts and special offers, including discounted fares for senior citizens and students. The airline also has a frequent flyer program, Flying Returns, which allows passengers to earn and redeem miles on Air India and its partner airlines.
The Proud Carrier of India
Finally, people choose Air India because it represents India. As the national carrier, Air India embodies the spirit and culture of India. From the iconic Maharajah mascot to the saree-clad air hostesses, everything about Air India reflects the warmth, hospitality, and rich cultural heritage of India.
Choosing Air India is more than just choosing an airline; it's choosing to experience a piece of India. Whether you're an Indian living abroad missing home or a foreigner visiting India for the first time, Air India provides a unique and authentic Indian experience that starts even before you step foot in the country.