Uttar Pradesh: No slowing of infection, Jhansi sees fresh uptick?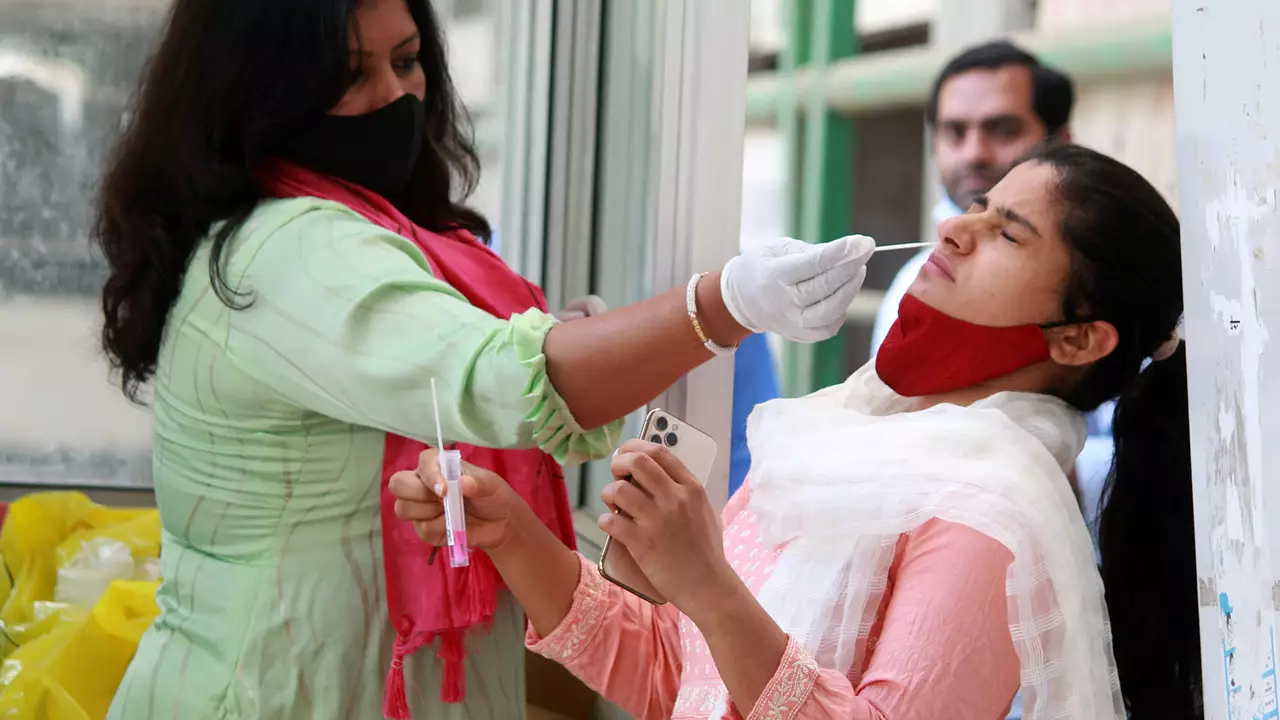 An Overview of the Current Situation
The ongoing pandemic has affected everyone globally, and Uttar Pradesh is no exception. The state, which was initially doing well in controlling the spread of the virus, is now witnessing a sudden surge in cases, especially in the city of Jhansi. Despite efforts of the local and state government, there seems to be no slowing down of infection. This raises serious concerns about the safety of the residents and the capacity of the healthcare sector to handle the increasing number of cases.
The Rising Wave in Jhansi
Jhansi, the gateway to Bundelkhand, is experiencing a fresh wave of Covid-19 cases. Over the last few weeks, the city has reported a significant rise in the number of infections. Local health officials are struggling to contain the spread, and there's a mounting pressure on the city's healthcare system. The alarming rate at which the virus is spreading in Jhansi has everyone on their toes.
Healthcare Infrastructure under Pressure
The sudden uptick in Jhansi has put significant strain on the healthcare infrastructure. Hospitals are filling up rapidly, and there's a growing shortage of medical supplies. Doctors and paramedical staff are working round the clock, often beyond their capacity, to manage the situation. The pressure is not just on the physical infrastructure, but also on human resources.
Government Measures and Response
The state government has been taking measures to curb the spread and handle the situation. From imposing strict restrictions to ramping up the vaccination drive, several actions are being taken. However, the effectiveness of these measures is yet to be seen. The government's response to this crisis has been met with varying degrees of criticism and praise.
Public Response and Behavior
The public response to the unfolding situation in Jhansi has been mixed. While some citizens are maintaining strict adherence to safety protocols, others have been reported to flout rules. This non-compliance is contributing to the surge in cases and making it harder for authorities to control the situation. There is a need for collective responsibility and adherence to guidelines.
Looking Forward: What's Next?
The situation in Jhansi is tense and uncertain, but it's not all doom and gloom. There are lessons to be learned, and actions to be taken. The future depends on how well we adapt and respond to this crisis. The government, healthcare sector, and citizens must work together to overcome this challenge. As we brace for what's next, the hope is that we can slow down the spread of the infection and come out stronger on the other side.